Arcos de la Frontera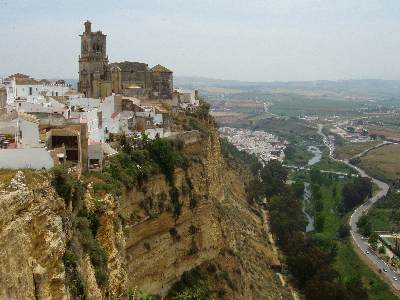 A Spanish inspired piece. One of the greatest moments we had in Spain was being guests at a wedding in the beautiful mountain village Arcos de la Frontera.
One day someone may write beautiful lyrics for it in Spanish. It sure has the kind of melody that could work with a Spanish singer.
The photo is taken from our hotel - in 2003
Genre: Latin
Artists: Kenneth Lavrsen
Composer: Kenneth Lavrsen
Lyrics:
Published: 14 May 2012
Copyright: 2012