Europe on the Autozug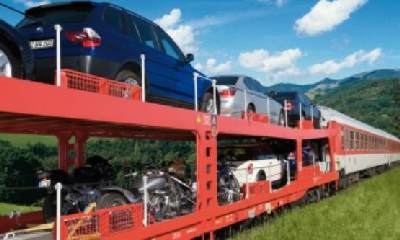 An upbeat happy pop instrumental.
This year my wife and I went from Denmark to Piemonte in Italy by car. And instead of driving for 2-3 days we took for the first time the Autozug (car train) from Hamburg to Alexandria. You drive the car on board the train and go to your own little luxury cabin with your own bathroom, eat in the restaurant car, and sleep nicely in a bed. In the early morning you can see the Swiss alps from your bed. That is the way to travel. So a happy song for a happy experience.
Genre: Pop
Artists: Kenneth Lavrsen
Composer: Kenneth Lavrsen
Lyrics:
Published: 24 Apr 2012
Copyright: 2012