Glimpse Of A Time (Cover)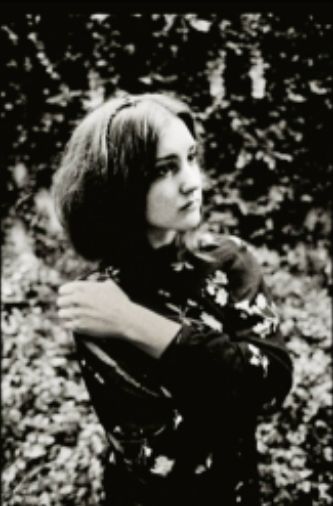 It is not often that I post a cover but here is an exception
I heard this song the first time last Friday sung by a 15 year old girl in the Danish X-factor and I was hypnotised by the beauty of it. Right after I found the original and it is even more beautiful.
The song Glimpse Of A Time comes from an Danish artist "Broken Twin". Behind is very talented young woman Majke Voss Romme (woman on the picture). She writes beautiful songs and sings them so well while playing guitar or piano. Her debut album "May" was released last year and I highly recommend it.
I have created this instrumental cover because I just had to. I tried to keep the arrangement simple like the original but I let the melody being played by 4 woodwind instruments: Clarinet, English horn, French oboe, and flute and developed it a tiny little bit.
But what I would really wish for is that a singer picks it up and sings it.
Here are some links to Youtube videos with the song in different versions
* Youtube video live on Danish TV
http://youtu.be/2Ho0-VE2o4I
* Youtube video official video
http://youtu.be/sg8gs88W51o
* Youtube video X-factor (DR) Emilie Esther
http://youtu.be/IoV2qxESZPs
(Note that this version is shortened and does not contain several lines of lyrics)
The song is (C) 2014 Antirecords and Majke Voss Romme (I hope this cover can elevate a little interest for her debut album)
Genre: Pop
Artists: Kenneth Lavrsen
Composer: Majke Voss Romme
Lyrics: Majke Voss Romme
Published: 13 Mar 2015
Copyright: 2015 Lyrics Glimpse Of A Time - Majke Voss Romme
With a silver ring
And a mind overage
Did you come to belong?
Did you look for the light?
And did you feel the fire?
Did it move you at all?
What was I but a glimpse of a time? Time
What was I but a glimpse of a time? Time
In your life
In your life
I look through my mind
But all that I find
Is a permanent flow
And it's written everywhere
And it's running down my face
But it's all that I know
Did you run any risk
Or believe in a sign?
I might be underage
But I'm losing my mind
What was I but a glimpse of a time? Time
What was I but a glimpse of a time? Time
In your life
In your life
In your life
In your life