King Of Anything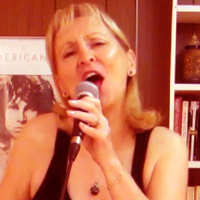 "King of Anything" is a song written and recorded by American singer Sara Bareilles in 2010. .......Not long after I was introduced to it, I knew it was a song I really wanted to do a version of. .....Thank you, Kenneth for coming up with such a "terrific" music backtrack for me to do so.
Doing the harmonies on this were challenging, fun, and an overall learning experience.
Hope you all enjoy what Kenneth and I came up with.
Genre: Pop
Artists: Cinderella and Kenneth Lavrsen
Composer: Sara Bareilles
Lyrics: Sara Bareilles
Published: 03 Mar 2013
Copyright: 2013