Kitsch Cow Tune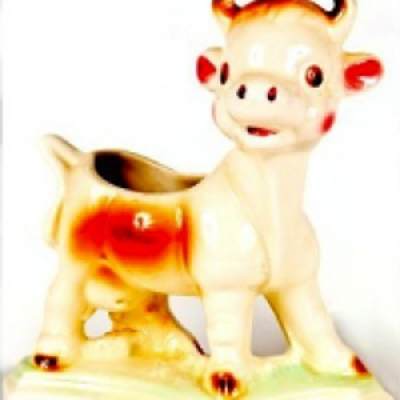 OK so this tune is probably kitsch.
I started off trying to make a slow rock and roll tune in the style we know from Mark Knopfler. But it ended up sounding more like the melody the hired keyboard player plays between the roast and the ice cream.
"Does this song sound too kitsch", I asked my beloved wife Diane.
"Yes"
So I worked on it for another night. "How about now?"
"Still too kitsch."
So I worked on replacing all the tunes. Changed the guitar strumming. Changed drum kit for something harder.
"Now?"
Diane looking at the bird feeder just outside our living room window: "It is scaring the birds away!"
So I gave up. Let it be kitsch then! I continued adding more instruments, adjusted the themes, added the rusty pipe instrument that I built in Logics sculpture plugin. Maintaining the nice kitsch sound.
All I needed was a title and a photo. After a while I found what I needed searching for "kitsch" and "cow".
I like the result myself. I hope some of you will as well.
The Vintage Kitsch Cow Notecard Set is for sale on Amazon for 18 dollars. My song ... is for free. Enjoy.
PS: No I did not buy one for my mother-in-law.
Genre: Country
Artists: Kenneth Lavrsen
Composer: Kenneth Lavrsen
Lyrics:
Published: 28 Dec 2011
Copyright: 2011