Painted For Free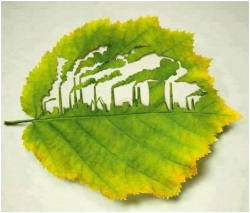 A rock ballad about how we treat our environment - again in collaboration with Stan Loh. It is a long song that starts very low key and build up.
A lot of guitars, and a backbone of drums, bass, and simple strings. A great song with ear worm qualities. And with an important message in the lyrics.
Music and Lyrics: Stan Loh
Additional music: Kenneth Lavrsen
All instruments and mix: Kenneth Lavrsen
Vocal: Stan Loh
Genre: Rock
Artists: Stan Loh and Kenneth Lavrsen
Composer: Stan Loh
Lyrics: Stan Loh
Published: 05 Aug 2012
Copyright: 2012 Lyrics Painted For Free
(C) July 25, 2012 Stan Loh
Look over yonder,
Over the hills and trees,
Something to ponder,
Looks like the colours of free,
The colours of rainbows that spread over hundreds of miles,
They hang in the great sky like murals that fly,
Cause they're painted - painted for free,
Oh painted - painted for you and me,
Painted - painted for you and me,
Our homes all in danger,
They gasp for air to breathe,
Governments wager,
Everything future sees,
They don't care about meadows and waterway springs,
As long as their pockets are lined with ruby red rings,
Cause they're tainted - they're abrogated,
Oh tainted - yet we believed,
Tainted - made laws for you and me,
How long can we hold our breath,
Scared to death, yet not act, no regrets, soon forget,
Don't we care rivers die, seas go dry, children cry,
Asking why - why? - why?
Conscience bites my behind,
Each lake we pollute,
Knowing that I'm unkind,
Ready with lame excuse,
It takes a tree to make a box of matches,
But it takes those matches to kill salmon hatches,
Cause we've wasted - wasted the trees,
Those streams dry - though painted for free,
Wasted - our home for you and me.