Second Zebra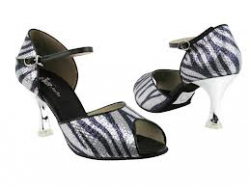 A fast paced track that should make your feet tap along.
A few weeks ago I posted a track called First Zebra where most of the instruments was the Zebra synthesizer from u-he.
Well I obviously wasn't done exploring this universe.
As I was looking for some sounds for a song Stan had written I ended up finding some pretty cool arpeggiated sounds that belonged to a very different genre. And sorry Stan... I ended up finding these sounds so cool I just continued on, and Stan's song will have to wait a while.
I started a discovery journey in the many user contributed sounds you can find at the u-he web site. And quickly a melody got itself built up.
In principle this is a two chord song. But the chords are played in different inversions but it is just I and V.
The result is a fast paced electronic piece with almost 20 tracks of which only a few are not the Zebra synth. So that gave the name to the song. Dance along and enjoy.
Genre: Electronica
Artists: Kenneth Lavrsen
Composer: Kenneth Lavrsen
Lyrics:
Published: 17 Sep 2012
Copyright: 2012