Solen er så rød, Mor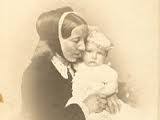 Solen er så rød, Mor (The Sun Is So Red, Mom)
For once not a composition of my own. This is a lullaby written by the Danish composer, Carl Nielsen. It was written in 1924 from a poem written by Danish poet Harald Bergstedt. Carl Nielsen is well known world wide for his symphonies and other classical works.
This is an instrumental version first, because I think the melody is incredibly beautiful and powerful even without the words. I may post a vocal version if encouraged.
The song is still being recorded by artists today. Often changed to a modern version in 4/4. But the original is in slow 6/8, written for voice and piano, and that is how I have chosen to play it.
The poem is about a little boy just gone to bed and he sings to his Mom.
It is about the feelings and thoughts that are awaken in a little boy as he thinks about the sunset, the night, the dead sun, the fox in the dark forrest, the cat outside, the stars. He wonders if the stars have boys living on them, boys just like him, looking down on him. Finally he rests as the stars and his mother sing to him.
It is a very moving song, and because it has some hidden layer that adults can put more into, it is actually also occasionally sung at funerals.
You can see the stars reflecting themselves in my eyes when I hear this song.
Genre: Childrens
Artists: Kenneth Lavrsen
Composer: Kenneth Lavrsen
Lyrics:
Published: 31 Jan 2013
Copyright: 2013