Still Missing You - Vocal Version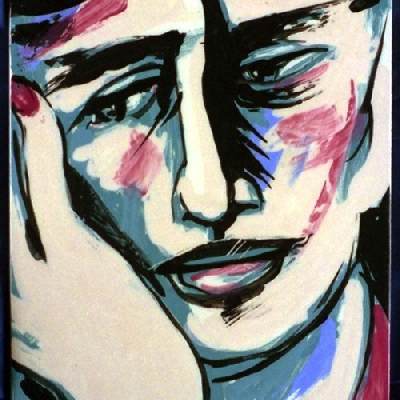 Still Missing You. A song about missing a former partner after a broken relationship.
I originally posted this song as an instrumental piano piece. I always knew I wanted to write lyrics for it. It has been difficult because, luckily, it is many many years ago since I experienced this myself.
I chose to sing the song myself, using every trick in my toolbox.
Should a singer here on iCompositions feel like singing it, I will be happy to provide a backing track. I can transpose it to a different key if needed.
The song is in B Dorian mode.
Original piano version is
StillMissingYou
and was in D Dorian.
Photo is from some fantastic ceramic tiles made by an Australian artist that I found by chance while surfing for a photo. She does fantastic work
http://www.birgittehansen.com/Ceramictile.html
Genre: Pop
Artists: Kenneth Lavrsen
Composer: Kenneth Lavrsen
Lyrics: Kenneth Lavrsen
Published: 16 Aug 2012
Copyright: 2012 Lyrics Still Missing You
(C) 2012 Kenneth Lavrsen
Sun beams shining on my skin
But there are raindrops on my chin
Time goes by
And your memory fades away
Day by day
Just a void of loneliness
Life is not the same
It has changed its game
And I can't let it be
Miss you every day
Sky has changed to grey
Since you walked away, from me
Years of tears and loneliness
Dreams of kisses and caress
Time goes by
And I know my life must go on
Though you're gone
I must find my happiness
Why did you have to go?
I still love you so
You and I were meant
to be
Miss you every day
Since you walked away
Had nothing more to say
To me
I get help from my best friend
Know that broken hearts will mend
In the end
Life will make me see
Someone new, just for me
After rain the sun will shine