Sunrise In The Mountains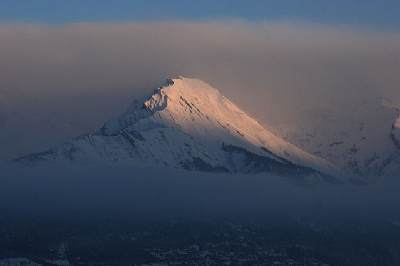 Symphonic rock ballad. Big feelings. Big sound. The larger than life feeling when earth shows itself from its most beautiful side.
Instrumentation is piano, synth strings and bells, piano, strings, English horn, bass, distorted lead stratocaster, and power chord guitars, and big sounding drums.
A slow piece with many contrasts from classical/new age to hard rock. In A-minor and 60 bps.
You get most out of it if played loud. Enjoy.
(Photo taken by Sonja Pieper - license CC BY-SA 2.0)
Genre: Rock
Artists: Kenneth Lavrsen
Composer: Kenneth Lavrsen
Lyrics:
Published: 19 Feb 2012
Copyright: 2012