The Woman I Love - Home from War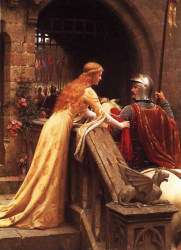 By Pharmakeus
Original by Kenneth Lavrsen. Lyrics by Pharmakeus.
With Kenneth's very kind permission, I added vox and some lead guitar. Postproduction by Pharmakeus.
This beautiful song is dedicated to Kenneth's wife smiley It probably really deserves a better voice than mine. I am sure that Kenneth would be okay if anybody wantyed to redo the vox. please pm me if you would like that and I will send you the scratch file -- I just hope I have not ruined it.
Thank you for listening.
p.s. Felicia, get home safe. We miss you.
Genre: Pop
Artists: Kenneth Lavrsen
Composer: Kenneth Lavrsen
Lyrics: Pharmakeus
Published: 31 Dec 2012
Copyright: 2012 Lyrics I'm gone so long and a home fire burns
The way I wend and soon return
To the laughter of children I'm so proud of
And the arms of the woman I love
The days are slow
And the nights are long and harsh
The wind blows cold and the dogs of war must bark
But see your hands on the piano and feel your lips on mine
Do your precious eyes still shine?
The miles have done and I am beckoned home
Fields of sun and the corn stalks full grown
I see the years have been heavy on your face
Yet in our hearts we are young again