Three By Four in C Major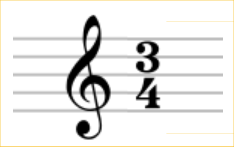 I challenged myself to make a piece of classical music and this was the result. My dream is to hear this one day played by a real orchestra.
It actually started its life on an iPad in Garageband. I was playing with the acoustic guitar in Garageband and recorded the chords as muted chords and the beat turned out to be in a 3/4. I pulled it into Logic Studio and before I knew it I had a theme going. And then I just started adding more and more instruments and added more parallel themes. End result is a short piece of classic music with strong ear hanger melody lines and a big sound. Not quite the traditional orchestra setup. There is also 12-string guitar in the line-up. Enjoy.
Genre: Classical
Artists: Kenneth Lavrsen
Composer: Kenneth Lavrsen
Lyrics:
Published: 22 Oct 2011
Copyright: 2011