Venice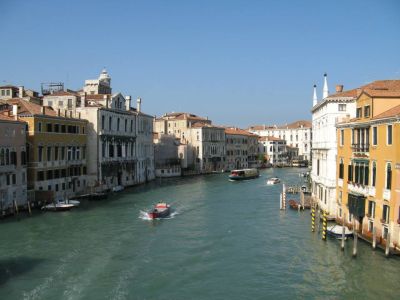 A calm melodic piece in 6/8 which I partly composed on my iPad while I was on vacation in beautiful Venice, Italy
A piece with a long chord progression only played twice. With modulations and curls on the melody line and lots of fun chords. Instrumentation is dominated by many different guitar sounds. And a bass sound inspired by an old Italian song from the 60s.
Soft pop with a twist of jazz waltz.
The image is one I took at the Grand Canal in Venice. Enjoy.
Genre: Pop
Artists: Kenneth Lavrsen
Composer: Kenneth Lavrsen
Lyrics:
Published: 27 Oct 2013
Copyright: 2013